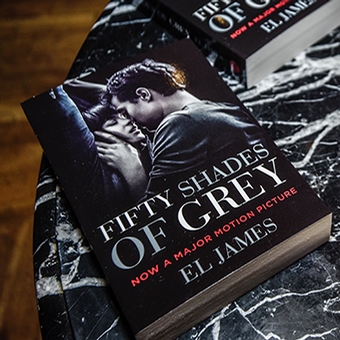 Fifty Shades of Grey has powered to the top of the social media charts in the same way that it dominated the box office.
Research from digital advertising firm Pixability reveals that Fifty Shades of Grey material had more than 329 million views on social media in the run up to Valentine's Day.
The Official Fifty Shades of Grey movie trailers and advertisements garnered more than 113 million views on YouTube. Speaking in an interview with Variety Magazine, Pixability's Chief Technology Officer Andrea Goeldi said: "It's the most successful launch from a trailer-view perspective in some time."
Fifty Shades of Grey also enjoyed 3 million likes and 2.1 million shares on Facebook.
This kind of exposure on social media combined with record-breaking box office figures and unprecedented book sales has cemented Fifty Shades of Grey as a credible brand, instantly recognisable to people all around the world.